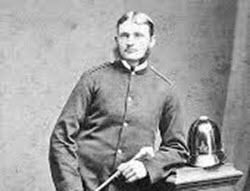 This week will focus on the "Fitzpatrick incident" – the catalyst which set off the chain of events - the so called "Kelly Outbreak".
In Episode 8, we continue our detailed exploration of Ned Kelly & the notorious Kelly Gang.  Ned and the Kelly Gang were bushrangers operating mainly in North East of Victoria, in the 1870's. 
(44 mins)
 www.australianhistoriespodcast.com.au
Australian Histories Podcast
Brilliant stories from Australia's past!
AHP Facebook                               AusHistPod Twitter