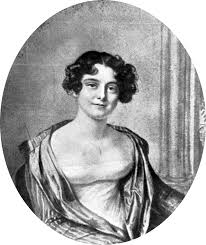 Lady Jane Franklin was an unusual woman.  In the late 1830s, as the wife of Van Diemen's Land Governor Sir John Franklin, she took the opportunity to explore the new settlements and wilds of Tasmania, undertook an overland trek from Melbourne to Sydney, astounding the public with her drive & resilience. One source suggested, her "unfeminine curiosity" lead her to investigate many places where European women had not previously ventured.
She was instrumental in setting up scientific societies and publications, and promoted the development of Hobart as the cultural hub of the colonies, at a time when it was previously only associated with it's convict history.
 www.australianhistoriespodcast.com.au
Brilliant stories from Australia's past!