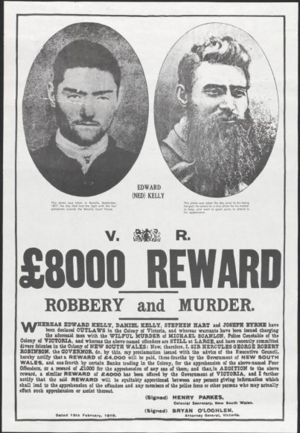 The Kelly Gang take over Jerilderie, staging another bank holdup – but this time they hope to take full control of their PR, intending to self publish their story. The holdup brings in some funds and once again demonstrates their bravado, but in the aftermath, with a more concerted effort in the police hunt, the Gang decides the only move left might be an outright 'war' with the authorities to bring about change in the North East.
From the Bushranger theme, this episode continues our detailed exploration of the Ned Kelly and the Kelly Gang. (56 mins)

www.australianhistoriespodcast.com.au
Australian Histories Podcast
Brilliant stories from Australia's past!