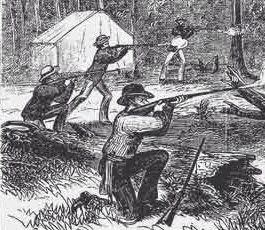 Ep 9, Stringybark Creek Part 1, begins looking at the notorious Stringybark Creek confrontation with police, which leads to fatalities and the formation of the Kelly Gang as outlaws.    
From the Bushranger theme, this episode continues our detailed exploration of Ned Kelly & the Kelly Gang.    (40 mins)
www.australianhistoriespodcast.com.au
Australian Histories Podcast
Brilliant stories from Australia's past!