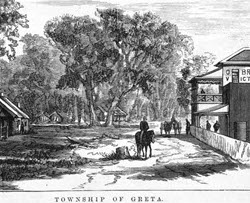 The Kelly family relocates to Greta in the North East of Victoria, where we begin to see difficulties with the local authorities develop and young Ned becomes involved with a notorious bushranger.
In Episode 5 (Part 1), from the Bushrangers theme, we continue our detailed exploration of Ned Kelly & the Kelly Gang.  
(32 mins)
www.australianhistoriespodcast.com.au
Australian Histories Podcast
Brilliant stories from Australia's past!