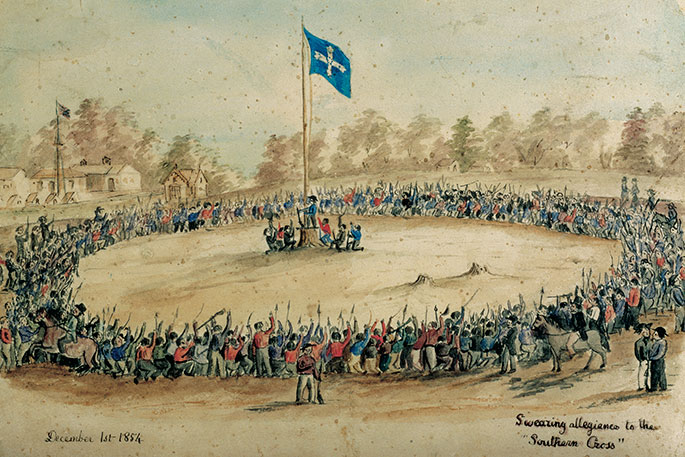 With no positive response to their delegations, pleading & petitions, the Ballarat miners determined they must boycott the corrupt system all together and physically resist when the troopers came to arrest them.
Under the leadership of Peter Lalor, the men swore under their Southern Cross flag, to stand together united in their resistance, and to protect each other from the authorities, with physical force if required.
To that end they began building a defensive Stockade. and began to organise and gather weapons for a confrontation with the Government Camp. 
The Government saw this as the beginning of revolutionary rebellion, and were determined to crush the uprising.
(60 mins)
 www.australianhistoriespodcast.com.au
Brilliant stories from Australia's past!
Enjoying the podcast? 
Help support the show with