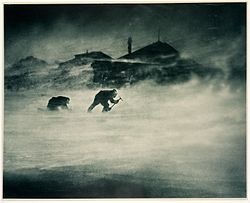 After returning from Shackleton's Nimrod Expedition and despite rejecting any idea of returning to Antarctica, the trauma of his polar trekking faded and Douglas Mawson began to consider all the exploration & discovery that still lay waiting there. 
He set about planning the "Australasian Antarctic Expedition", to undertake an ambitious scientific & survey program for Australia & the Empire.  This time though, the harsh elements would extract a greater cost for giving up it's secrets.
(51 Mins)
  www.australianhistoriespodcast.com.au
Brilliant stories from Australia's past!
AHP Facebook                         AusHistPod Twitter